Below you can find how to export the prospect details in a call list:
In the Lists tab, select the call list(s) you would like to export.
Click on the Actions button on the top and select the option Export.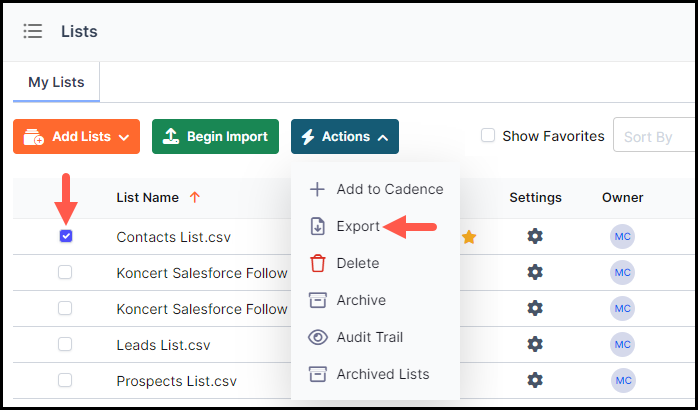 The confirmation message below will be displayed to export the list. Click Confirm.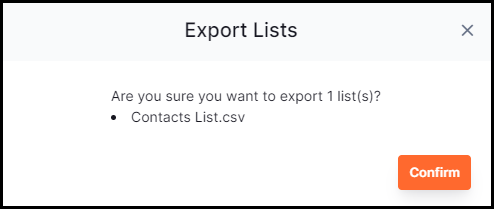 Once the list has been exported successfully, a confirmation message "List(s) Exported Successfully" will be displayed.

The selected call list(s) will be exported to your computer in CSV format.
NOTE:
Managers can select and export their team member's call list(s) displayed under the My Team's Lists stab.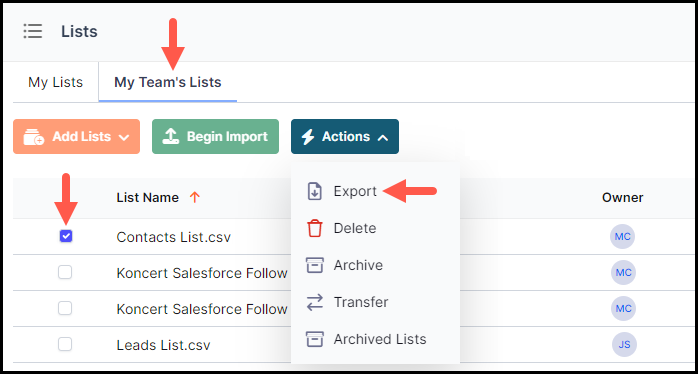 The list will be exported as a compressed 'Zip' file, with the name 'My Lists'. You have to extract the zip file to view the exported CSV file.
Please contact Koncert Support for any questions at support@koncert.com or 603-952-2505.
NOTE: The information provided here is for informational purposes only and should not be considered as a legal advice. Please consult your legal counsel regarding compliance with relevant laws.