Koncert has now integrated with a security mechanism Two-step authentication (an additional layer of security) for Standalone users to prevent the products from unauthorized access. This has been enabled on a request basis.
For Standalone users, it is mandatory to install the Google Authenticator app or any other similar app on your mobile phone to receive the 6-digit code, which helps to log into the Koncert portal.
NOTE: Sign up to the Google Authenticator app or any other similar app with your email address as registered in Koncert.
After entering your Username and Password on the Koncert homepage, click the Sign in button to log in to the Koncert portal. You will be prompted to enter the 6-digit code received on the Google Authenticator or any other similar app that you have installed.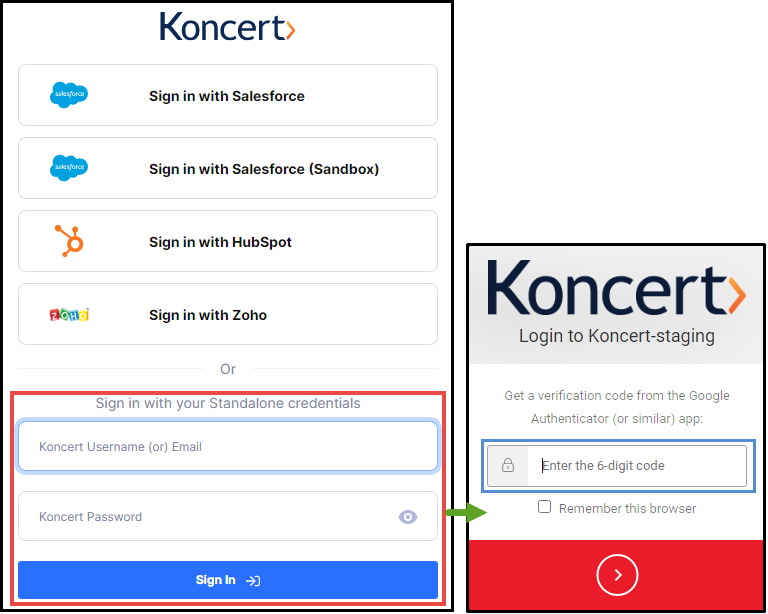 Once you entered the code received, click on the

icon to log into the portal.
Please contact Koncert Support for any questions at support@koncert.com or 603-952-2505.
NOTE: The information provided here is for informational purposes only and should not be considered as a legal advice. Please consult your legal counsel regarding compliance with relevant laws.