Once you have completed the session, you can logout from the Koncert portal by clicking the Logout button under the User profile.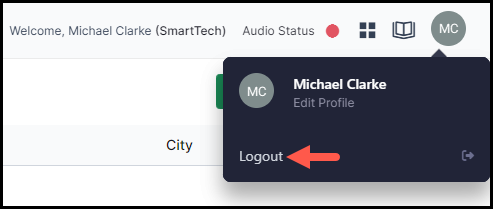 When the Logout button is clicked, you will be disconnected from the Phone Bridge as well as the Koncert portal and redirected to the Koncert home page.
Please contact Koncert Support for any questions at support@koncert.com or 603-952-2505.
NOTE: The information provided here is for informational purposes only and should not be considered as a legal advice. Please consult your legal counsel regarding compliance with relevant laws.