In Cadence, you can also create prospects manually.
Below you can find how to add a prospect manually:
NOTE: You can find the Add a Prospect button in the Prospects tab. If it is not available, please contact Koncert Support to enable this.
In the Prospects tab, click on the Add a Prospect button above the grid.

After the Add New prospect window pops up, enter the mandatory details, and click Save to save the prospect.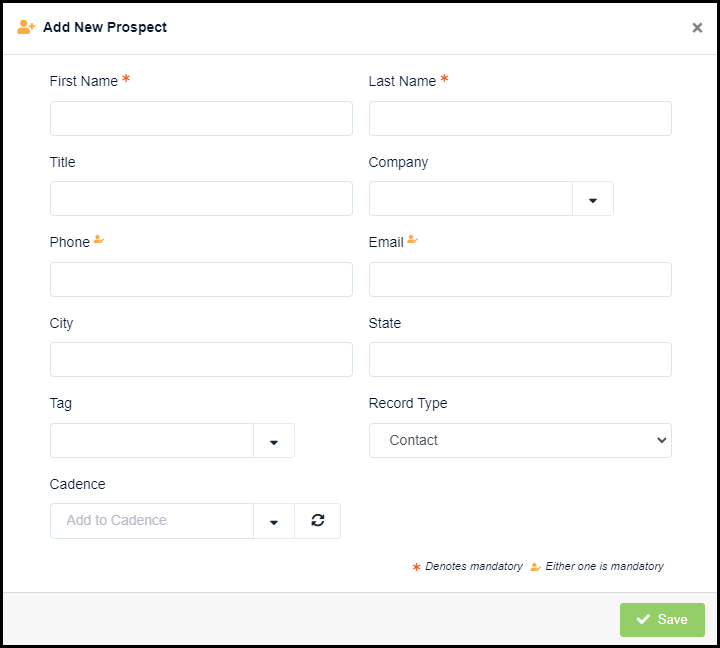 A confirmation message will be displayed as shown below:

NOTE:
This does not create a Contact/Lead in the CRM.
The prospect can even be added directly to a Cadence by selecting the cadence from the Cadence dropdown while adding.

The prospect will now be displayed on the prospect list page.
Please contact Koncert Support for any questions at support@koncert.com or 603-952-2505.
NOTE: The information provided here is for informational purposes only and should not be considered as a legal advice. Please consult your legal counsel regarding compliance with relevant laws.