In the Reports tab, you can view the User Overview, Prospect Overview, Call Overview, Email Overview, and Touch Overview. You can also view detailed information about activities performed (Outcomes) for each Cadence and Template.
Reports can be exported in Excel and CSV formats.
Below you can find how to view, save, and export the reports:
In the Reports tab, search and filter the report as needed.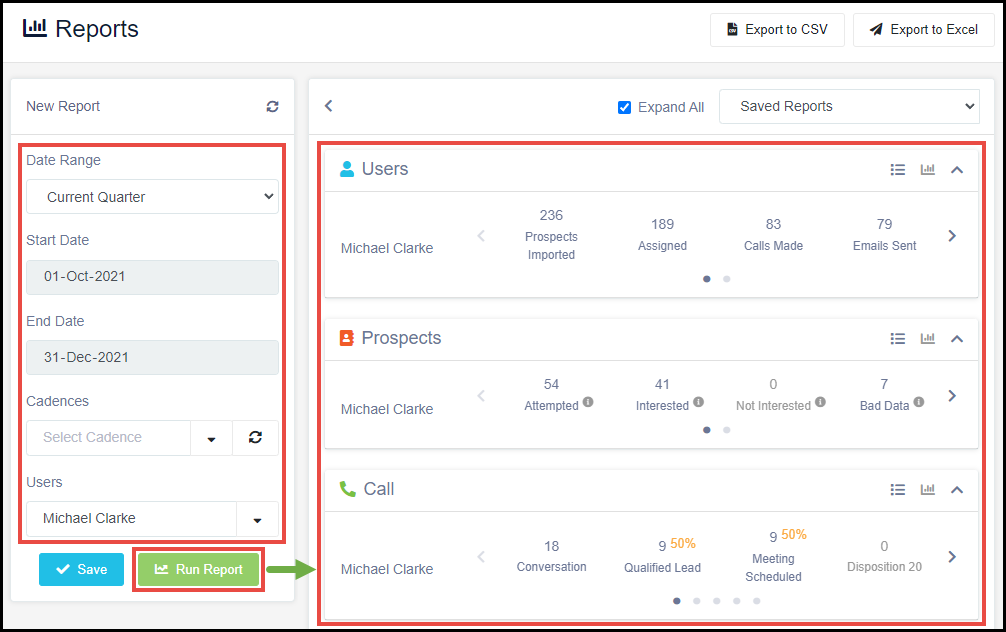 Click on the Save button to save the report.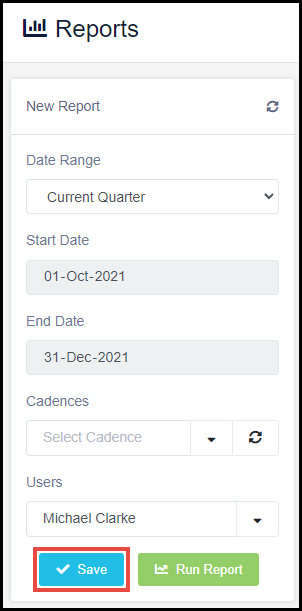 After the Save Report window pops up, enter the desired report name and click Save to save the report.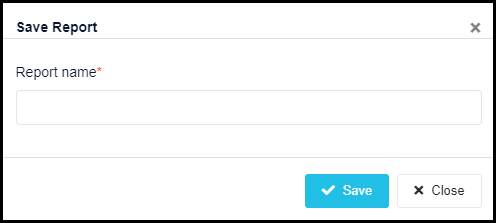 To Export the Report, click on the Export to CSV or Export to Excel button at the top right of the page.

You can find the exported report in your 'Downloads' folder.
Please contact Koncert Support for any questions at support@koncert.com or 603-952-2505.