Apart from the Prospects tab, you can assign the unassigned prospects to a Cadence from the View Cadence window.
Below you can find how to assign unassigned prospects to an active Cadence from the View Cadence window:
In the Cadences » All/Active tab, click on the desired Cadence under which the unassigned prospects are to be added.

After the View Cadence window pops up, click on the Assign Prospects button at the top-right.

The Assign Prospects to Cadence (<Cadence Name>) window will be displayed.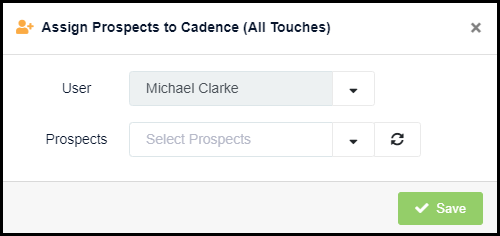 Search and select the desired prospect(s) from the Prospects dropdown and click the Save button.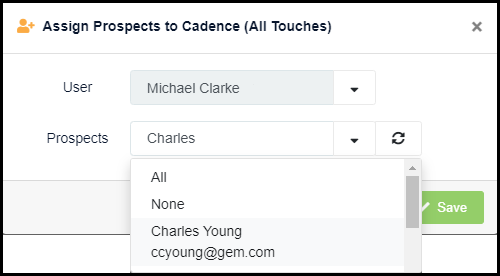 NOTE: In order for your prospect name to appear in this dropdown, the prospect will need to be within Cadence.
The selected prospect(s) will be assigned to the current cadence.
Please contact Koncert Support for any questions at support@koncert.com or 603-952-2505.