In Cadence, it is not mandatory to select an Email Template for an Email Touch in a Cadence.
A cadence, with an Email Touch, that has no Email Template associated with it will be indicated by the

icon in the Cadences tab, as shown below: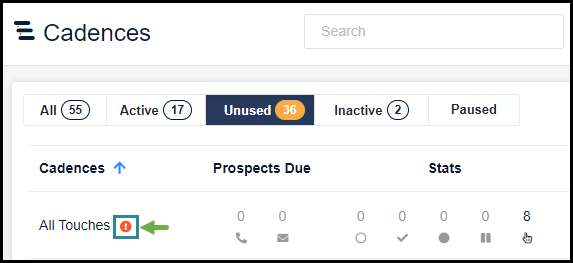 Please contact Koncert Support for any questions at support@koncert.com or 603-952-2505.
NOTE: The information provided here is for informational purposes only and should not be considered as a legal advice. Please consult your legal counsel regarding compliance with relevant laws.