Below you can find how to synchronize a non-CRM prospect's data (uploaded from a computer in CSV format) into the CRM through the Prospect View window. Please note that this will only work for CRM integrated sites (i.e. users logged into the Koncert portal through their CRM).
In the Prospects tab, click a non-CRM prospect to bring up the Prospect View window.
Click the Sync To CRM icon on the top right of the Prospect View window.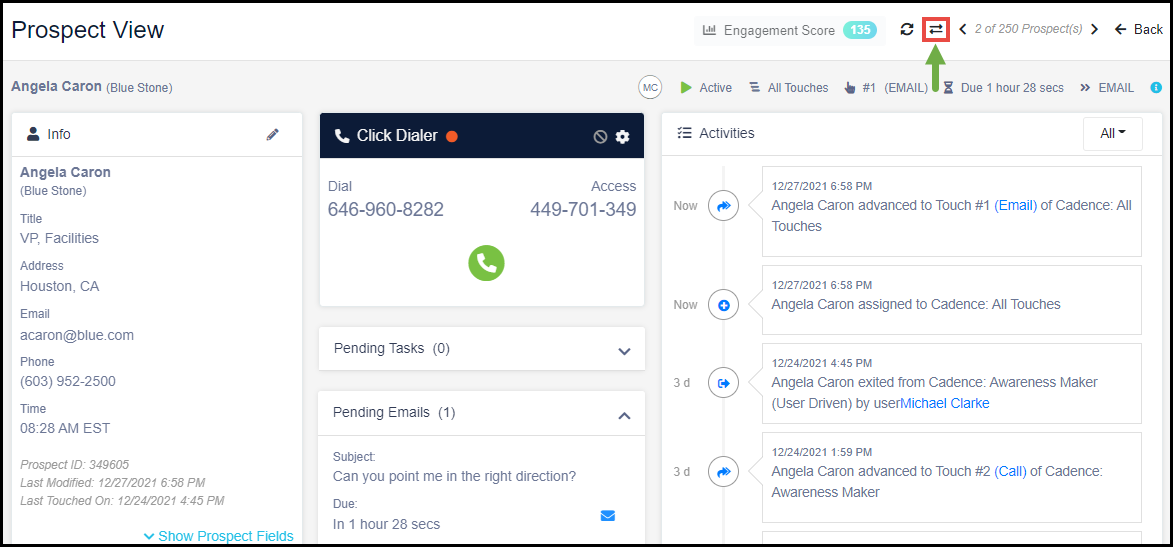 NOTE: The Sync To CRM icon
will be available only for the non-CRM prospects.
When clicking this icon, the message below will be displayed, after the successful synchronization of the prospect. The Sync To CRM icon will also disappear. A new record will be created for the prospect in the CRM as a Contact.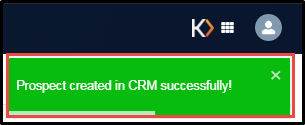 A CRM icon will be made visible in the Info section. The Last Sync date/time will also be updated accordingly.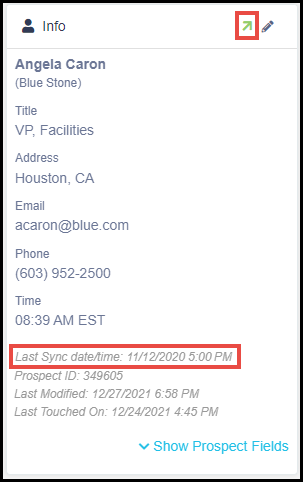 Please contact Koncert Support for any questions at support@koncert.com or 603-952-2505.
NOTE: The information provided here is for informational purposes only and should not be considered as a legal advice. Please consult your legal counsel regarding compliance with relevant laws.