Below you can find how to move prospects from one Cadence to another Cadence, on behalf of a user:
In the Prospects tab, select your user from the User(s) dropdown.

Select the prospects that you wish to move to another Cadence by clicking the checkboxes to the left of the names.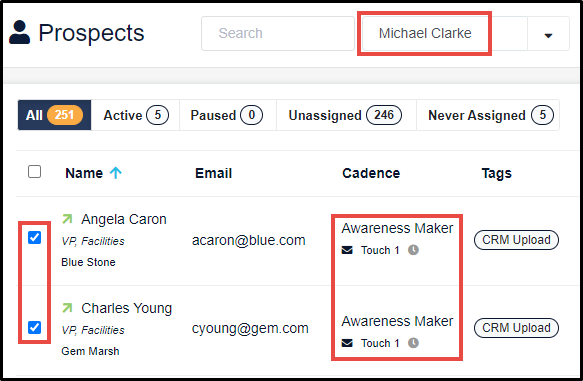 Then, click on the Action dropdown above the grid and select the option Move.

NOTE: You can move prospects individually by clicking the
Move to Another Cadence icon on the floating toolbar when hovering over a prospect, as shown below:

After the Move to Another Cadence window pops up, select the Cadence from the dropdown, and click Move.
NOTE: You can see the message "Move Prospect(s) on behalf of <User name>" with Yellow highlighted.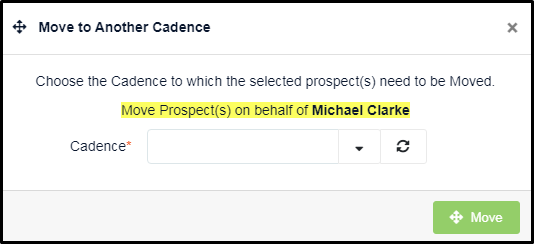 A confirmation message will be displayed, as shown below. Click OK to move the prospects to another Cadence or click the icon to cancel the process.

After the prospects have been moved successfully to the selected Cadence, the alert message below will be displayed.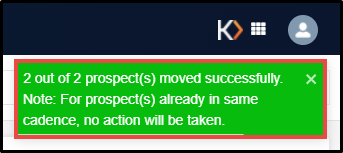 Please contact Koncert Support for any questions at support@koncert.com or 603-952-2505.