In the To Do tab, you can find all the pending/personalized emails which you would like to send after being previewed.
Below you can find how to send personalized emails, on behalf of your user:
In the To Do tab, select your user from the User(s) dropdown and navigate to the Email tab.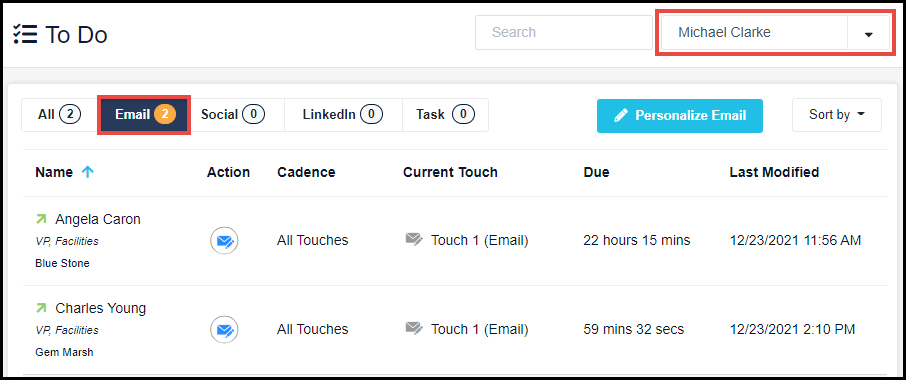 Personalized Emails associated with the selected user will be listed for execution.
Either, click the Personalize Email button above the grid or click the Email icon to the right of the first prospect under the Action column to preview and send emails one after another.

After the Personalize - <Prospect name> window pops up, edit the email information, and add attachments/videos (if needed).
NOTE: You can see the message "You are trying to send on behalf of <User name>" with Yellow highlighted.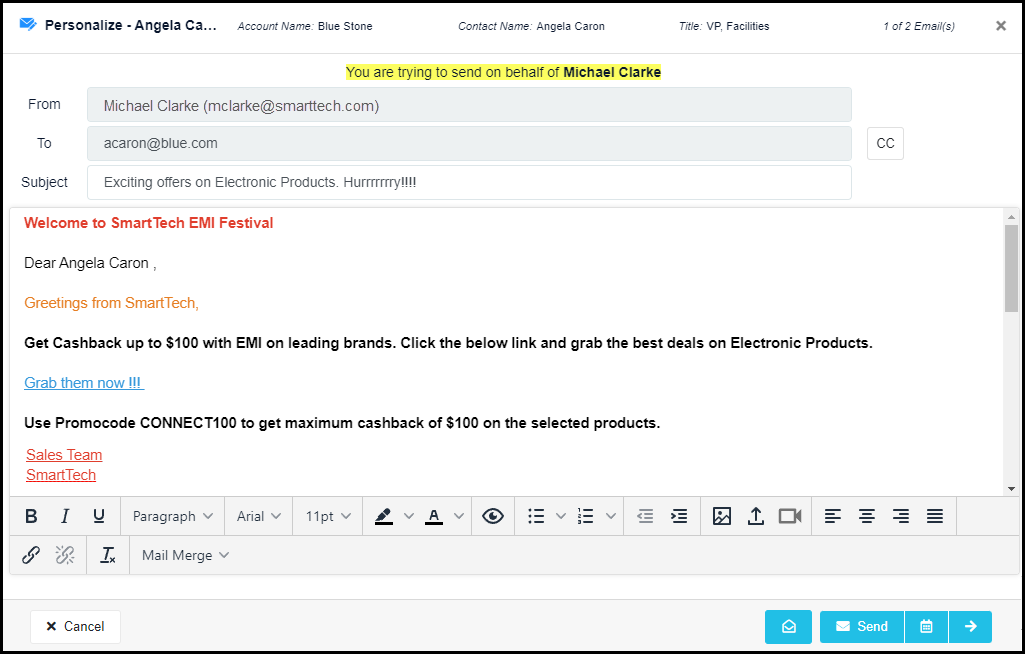 Click Send and Next button to send the email and to preview and send more emails one after another.
Please contact Koncert Support for any questions at support@koncert.com or 603-952-2505.
NOTE: The information provided here is for informational purposes only and should not be considered as a legal advice. Please consult your legal counsel regarding compliance with relevant laws.