Below you can find how to mark a Cadence favorite:
In the Cadences » All/Active/Unused/Inactive/Paused tab, hover over a cadence that you wish to mark as favorite.
Click on the Star icon .

Once the cadence is marked as favorite, the star icon will turn to yellow . The starred cadences will be listed on top of the grid.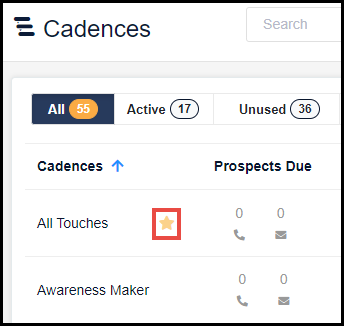 Please contact Koncert Support for any questions at support@koncert.com or 603-952-2505.