Snippets are quotes or small pieces of common information that can be added as part of a template when required in a single click.
Snippets can also be shared, cloned, and deleted.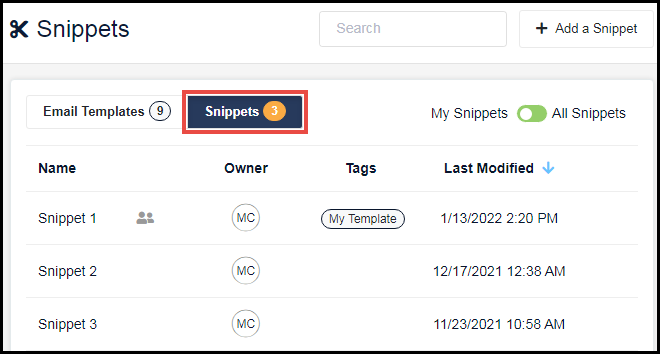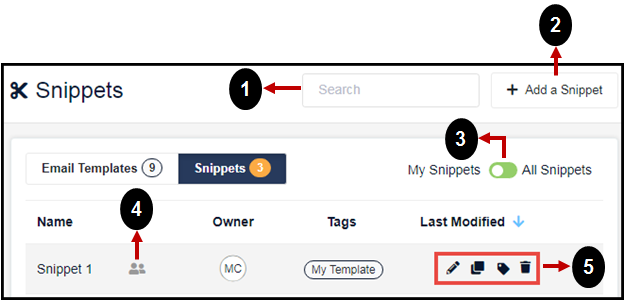 Search criteria to filter and view the Snippets.

+ Add a Snippet – Click to add a new Snippet.


– Click to toggle between My Snippets and All Snippets.
My Snippets – Displays the Snippets created by the logged-in user.
All Snippets – Displays all the Snippets created by the logged-in user and shared by others.


– Indicates that the Snippet is shared.

The following icons will be displayed on the floating toolbar when hovering over a Snippet:

Edit – Click to bring up the Edit Snippet window to edit the Snippet.

Clone – Click to clone the selected Snippet.

Tag – Click to tag the selected Snippet.

Delete – Click to delete the selected Snippet.
Please contact Koncert Support for any questions at support@koncert.com or 603-952-2505.
NOTE: The information provided here is for informational purposes only and should not be considered as a legal advice. Please consult your legal counsel regarding compliance with relevant laws.