Below you can find how to edit your user's (team member) prospect, as a manager:
In the Prospects tab, select your user from the Users dropdown.

Click on the prospect you wish to edit.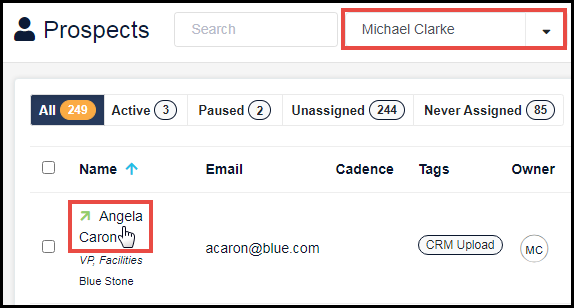 After the Prospect View window pops up, click on the Edit icon at the top of the Info section.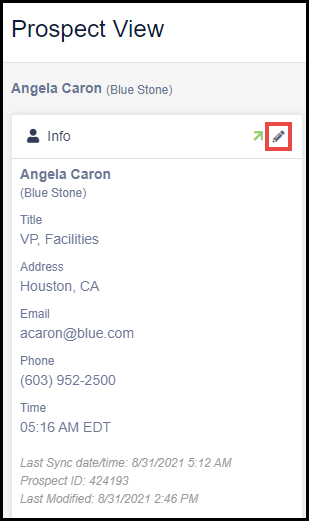 In the Edit Prospect screen, make the necessary changes and click the Save button to save the changes made.
After

saving

successfully,

the

alert message below will be displayed

.

Please contact Koncert Support for any questions at support@koncert.com or 603-952-2505.