The Tag feature is used to search the prospects/cadences/Templates/Snippets in the respective tabs. The Tags tab under the Setting tab is where you can add, edit, and delete the Tags. The Tags added here will be listed under the Tag dropdown across the tabs.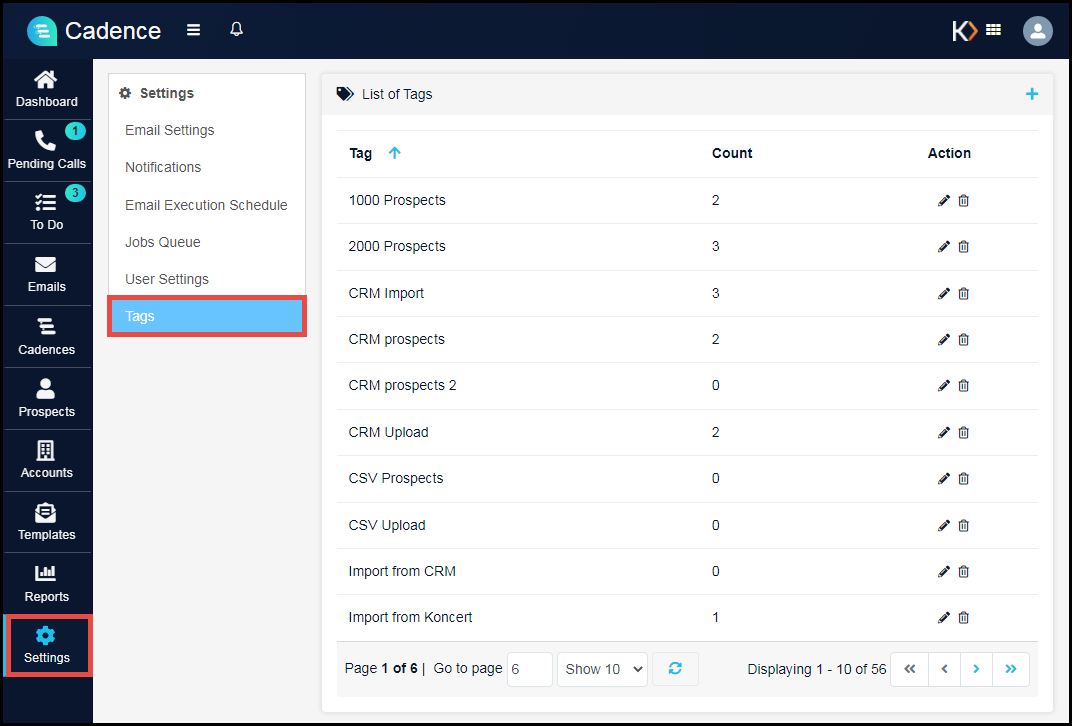 Related Articles
How do I add a Tag in the Settings tab?
Please contact Koncert Support for any questions at support@koncert.com or 603-952-2505.